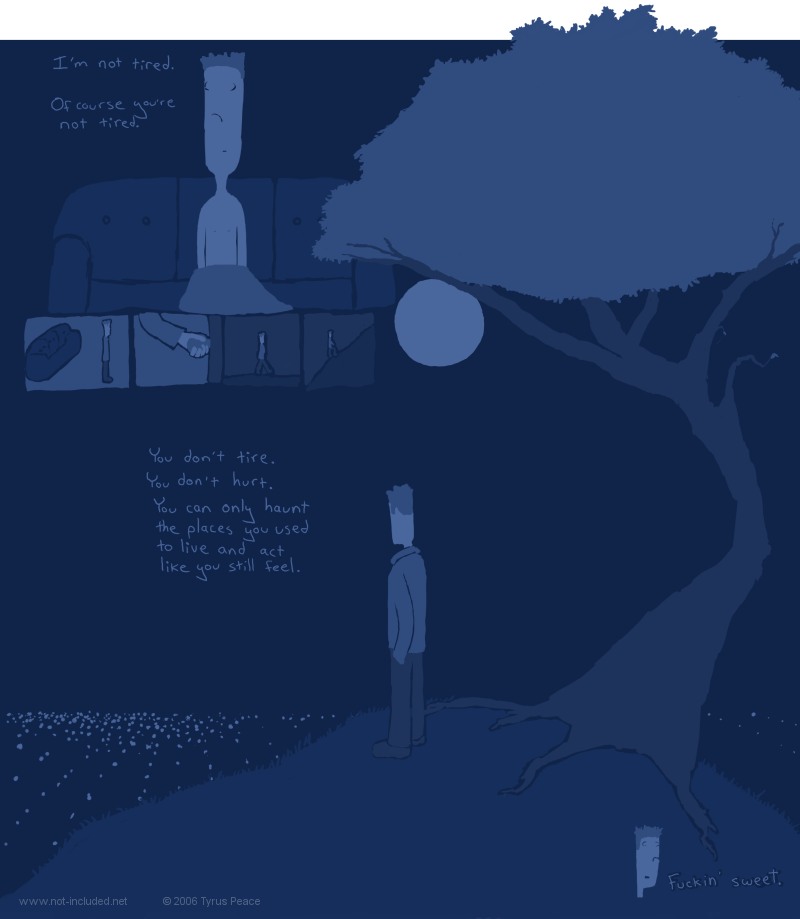 first&nbsp&nbsp&nbsp back&nbsp&nbsp&nbsp archives&nbsp&nbsp&nbsp next&nbsp&nbsp&nbsp last

My computer ran out of colors. - 12 Feb 2006 08:23 am Not Included's first f-bomb! And I put the copyright on the LEFT side this time. This is truly a moment of artistic exploration.

Words seem loathsome things at the moment, so I instead direct you towards the sketch dump because it is animated (using the term lightly) and in bad enough taste to amuse me currently.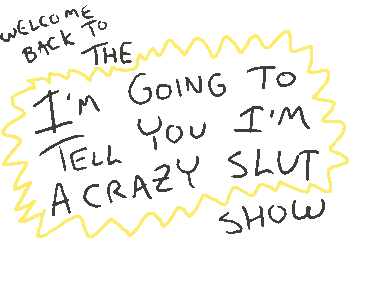 Sketchdump: Daytime Television!



Do people know about the sketch dump? I wonder on occasion, but it is silly to ask here as Not Included related e-mail isn't exactly something I am swimming in. Perhaps my mail is broken! OH NOES! If that is so, then I apologize to the adoring hordes for missing their correspondence. Just in case. -Tyrus Peace&nbsp
Feel free to e-mail me at
Also:
Comic RSS
Tumblr
Twitter
Games by Tyrus